Discover more from ESG on a Sunday
The best ESG-related insights this week
Over 4,000 subscribers
Week 20: Ten years with Big Oil
10 years with Big Oil, CEOs share the pain, and Sustainable Finance proves its worth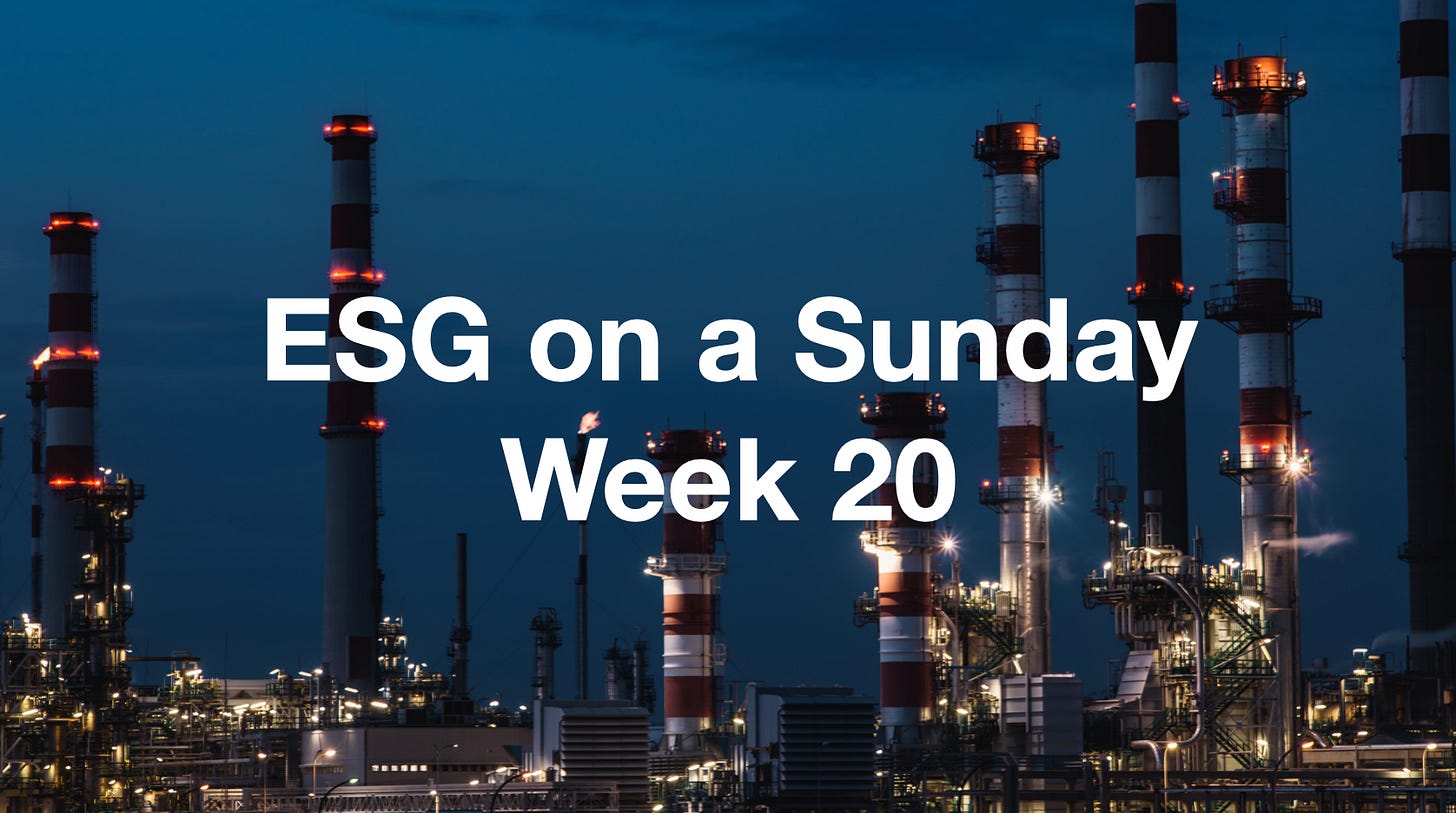 Dear subscribers,
Welcome to the very first edition of ESG on a Sunday!
10 more years with Big Oil
We kick it off with a story on Big Oil and the question of how the oil majors will tackle the green transition. This is one of the biggest and most important things to look out for the next 10 years, and there's still lots of questions to be answered. First of all, can we even trust them to do what they say they'll do? Read the Bloomberg story here.
Will CEOs share the pain?
Another interesting thing we learned this week was that CEOs' pays at the largest U.S. companies climbed 940% between 1978 and 2018. Meanwhile, workers wages increased by less than 12%. If these companies are purpose driven, it's certainly not something that is reflected in the incentive models applied to the executives.
Thankfully, Covid-19 seems to be upsetting this trend, and Bloomberg published this piece on how CEOs are finally moving to share their employees' pain. Let's hope it's not a temporary matter.
Sustainable finance proves its worth in the pandemic
Speaking of Covid-19, a good (and important) question is whether companies with superior ESG performance are better prepared to operate in a post Covid-19 world? And linked to this another question: Why is sustainable finance outperforming traditional finance during the coronavirus crisis? This article from Quartz explains.
Over on Wall Street Journal they also noticed this development. And they are quite right to point out that 'ESG is not a fad'.
Finally, if you're still not 100% convinced, Mercer made it abundantly clear in this piece – which included this telling graph: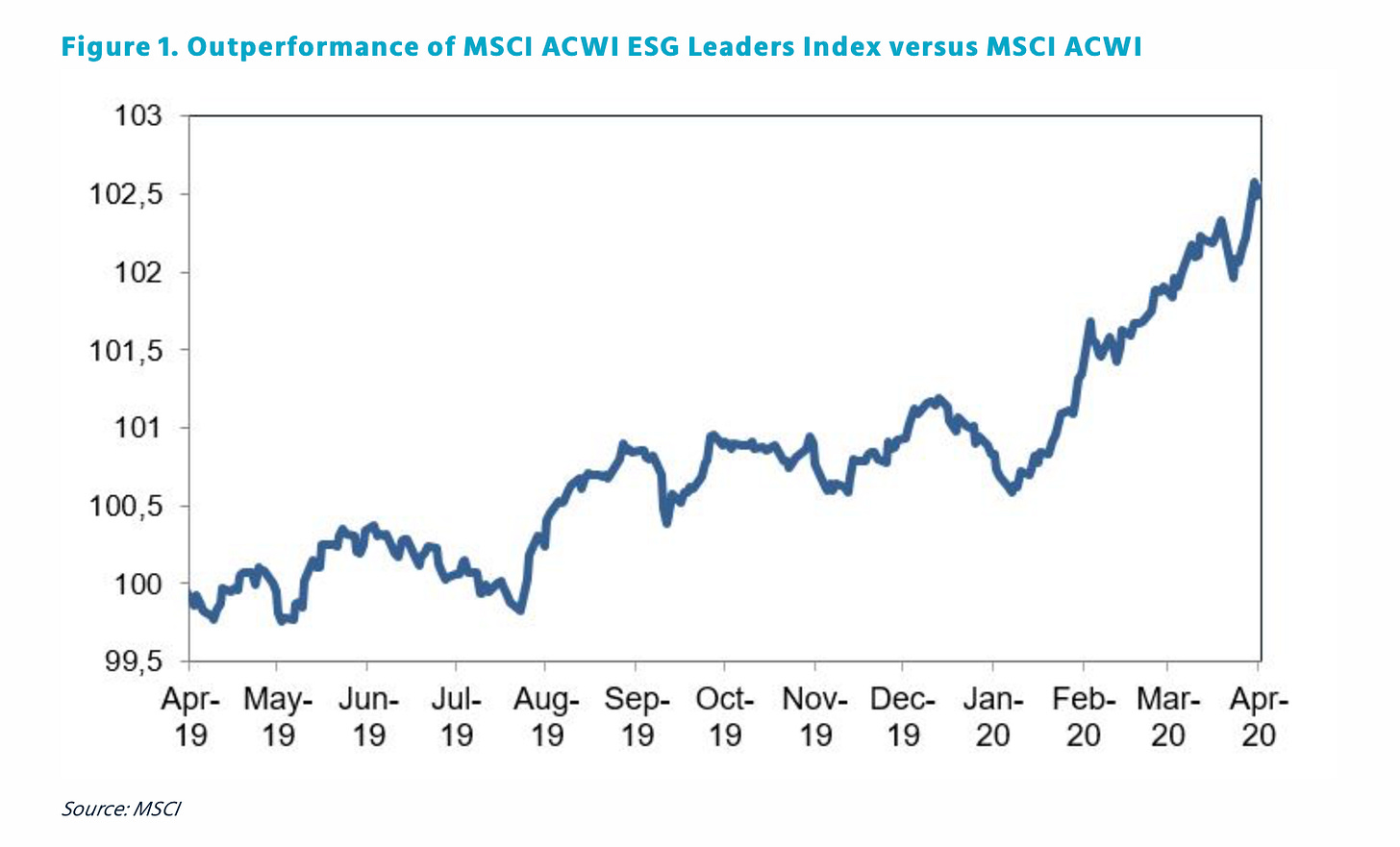 That's it for the very first edition of ESG on a Sunday.
Happy Sunday evening reading!